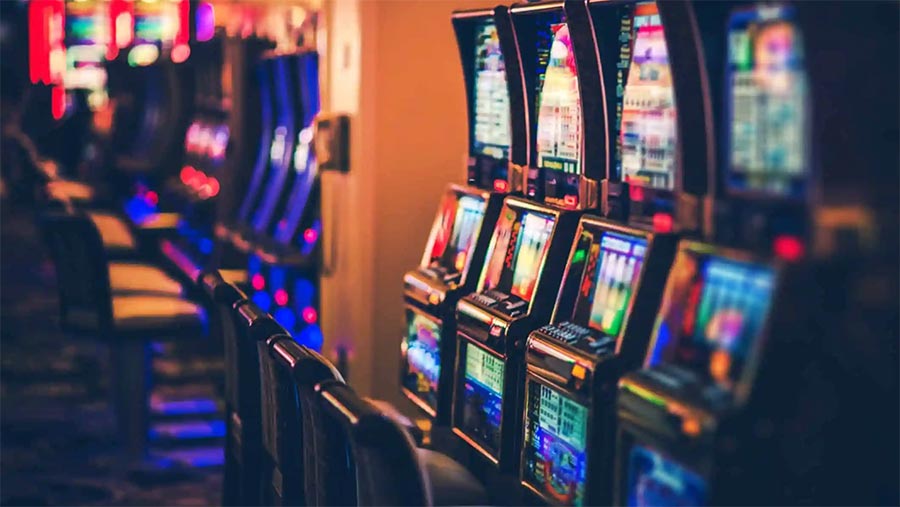 In the on and offline world of slots, there's a fair bit of borrowing going on. We all know it; we've all seen it going on in countless games. Book of Ra wannabes are an obvious example and expanding symbol features are rife. Then there are the less blatant things like getting inspiration from themes, artwork, characters – the list goes on. This phenomenon is not, of course, confined solely to slots. It's said painters, for example, have been doing this since at least the Renaissance, though back then they might have called it a homage, whereas now it's 'appropriation', amongst other terms.
Many have made their peace with this cultural practice and if the 'homage' isn't too personal are seemingly happy to let it slide. One company that is none too pleased is Australian based outfit Aristocrat. Known for producing physical cabinets for decades, Aristocrat has popped up on the radar recently for a number of reasons. One is their potential acquisition of Playtech (which, in turn, owns Quickspin), so another significant merger of casino gaming houses is on the cards. If this keeps up, is there going to be a handful of iGaming barons who own everything? We digress.
Another piece of newsworthy gossip is Aristocrat's beef with competitor Pragmatic Play. What this boils down to is a legal disagreement over the representation of a popular wild bovid, the North American buffalo. As it stands, Aristocrat is not impressed with the way Pragmatic Play has presented the star of Buffalo King and, consequently, Buffalo King Megaways. According to their own interpretation of things, it looks a little too much like Aristocrat's guy in their land-based buffalo range of slots, namely Buffalo Chief, Buffalo Stampede, and Buffalo Princess.
Normally, a spat as bizarre as this wouldn't be something we'd mire ourselves in. However, in an absurd twist, and likely as a result of having no legal case against Pragmatic, Aristocrat decided to go out of its way to make it Bigwinboard's (and potentially other reviewers) business by hitting the site with a trademark abuse complaint. In an email, the company claims it owns the trademark right to 'three buffalo characters running and the middle buffalo is looking directly forward'. Moreover, they claim that 'this middle buffalo design is also nearly identical to the buffalo character used by Pragmatic Play in its BUFFALO KING games.' The timing  is interesting as well, as the company is set to enter the online sphere following the acquisition of Playtech and Quickspin.
Interestingly, this isn't the first time Bigwinboard has been told to hush our lips. Dubious developer GamArt tried to play hardball with a cease-and-desist letter demanding the removal of an article they saw to be 'defamatory', though since they had no legal leg to stand on, the threat withered impotently away, doing little more for the blacklisted studio than tarnishing their image even further.
Back to the original issue, and all things considered, we do have to admit that the star of Aristocrat's and Pragmatic Play's slots do look like buffaloes, and they are looking directly forward, so we'll have to leave it up to the courts to decide this one. Woe betide anyone else who uses a forward-looking buffalo to front their game. Oh wait, we've pretty much got a veritable stampede of them already.